The last couple of weeks haven't been kind for FANG stocks.
Traders are running scared from these names.
And that's EXACTLY why I'm about to drop a big bet.
I'm not talking $20k, or $30k…
No this is a $1,000,000 bet heading into the election.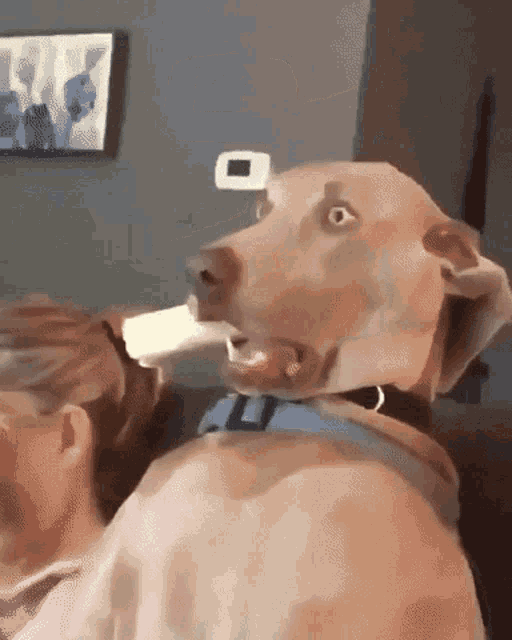 Naturally, you're asking – Jeff what do you see here? Why the confidence?
I'll tell you the same thing I told Total Alpha members.
Name one sector that's experiencing double-digit growth at pre-pandemic levels.
Heck, give me one with single-digit growth.
That's why tech is such a BIG DEAL.
In this world, there are two types of businesses – growing and dying.
But perhaps I should explain why before I tell you how I plan to play this trade.
We all laugh and talk about the Fed and its printing press. 
Except it's not hyperbole.
The Fed dropped borrowing rates, allowing companies and businesses to borrow at dirt-cheap interest rates.
They hoovered up treasuries, driving yields to paltry levels, though at least not zero.
Most of us never consider this but think about all the insurance companies, pension funds…anything that sets money aside. 
The majority of them like to pick up debt for relative security.
With minuscule rates, they can't meet their obligations and goals without moving into equities.
And that's exactly what we saw.
As rates dropped and the Fed balance sheet expanded, so too did multiples for stocks.
But investors didn't want to risk their capital in companies that would struggle for years to return to normal.
They'd rather pay exorbitant prices for businesses that showed solid growth.
Just take a look at the returns for the tech-heavy QQQ compared to the S&P financials XLF ETF.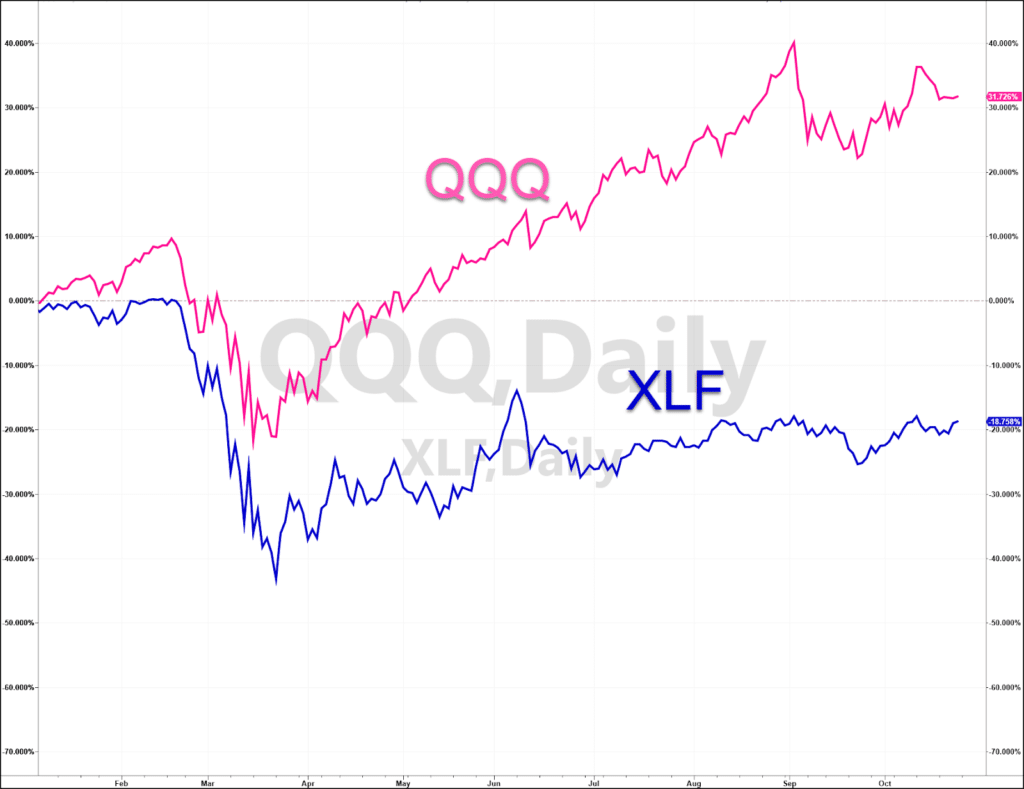 The two aren't even close.
And the disparity gets much worse when you look at specific stocks like Amazon (AMZN), Apple (AAPL), and the like.
My point is this trend isn't going to change until the Fed does.
And that day appears to be years away.
Which is why I want to get involved with the best of the best.
The setup
At the moment, I expect the market to sell off no matter who wins the election. 
Pundits will offer a variety of theories ranging from taxes to investment policies.
However, if Joe Biden wins then market participants will try to front-run tax increases, especially if Democrats win both chambers. That would increase the length of the selloff.
Should Donald Trump win, I still expect a selloff following the election, but it will be shorter.
In either case, any pullback I get is a gift to add to my positions and initiate new ones.
What will eventually spark the next rally will be the fiscal stimulus.
If that happens after the election, that could create a low for a rally into the year-end.
But if it happens this week, then it sets the bar higher from where the selloff starts.
The equities
With Apple and Amazon reporting this week, I want to be in these names more than I want the Cowboys to win…well maybe not that much.
Let me show you a long-term chart of Amazon to help you visualize the type of trend I'm talking about in these names.
This is a monthly chart of Amazon. The patterns in it should look familiar.
Shares climbed higher for years, only cut off in late 2018 by the Fed.
Since we don't have to worry about that, there isn't much reason for the stock to not move higher, or at the very least trade sideways.
And with implied volatility at extremely high levels in the market plus the natural increase that occurs leading into earnings, I'm getting an amazing setup to play some strategic options in this name.
Chances are, I will add some large positions in my Total Alpha portfolio, where I teach members how to structure some of my favorite trades like credit spreads.
I mean, take a look at this weekly chart of Adobe (ADBE) and tell me it doesn't scream bullish consolidation.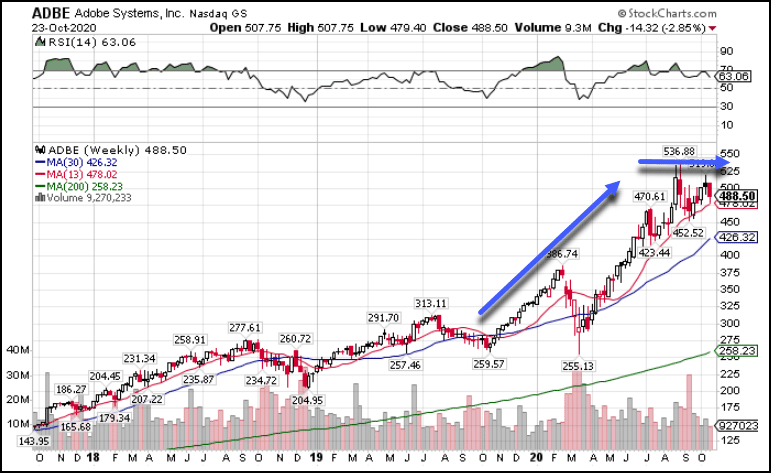 Heck, ServiceNow (NOW) isn't even bothering to consolidate. It's just burning up the charts.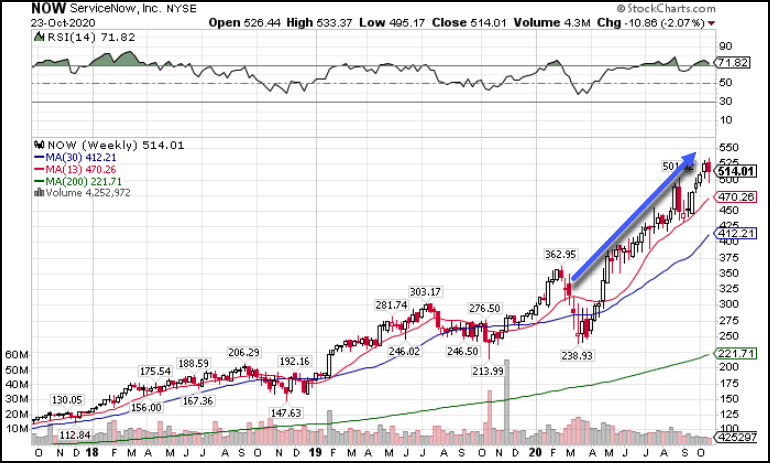 Create your trading plan
It's extremely easy to get excited, I know.
The prospect of these beautiful charts makes it tough to sleep sometimes.
But let me tell you something – without a trading plan, you might as well burn your money.
Any trader worth their salt needs to design a trading plan for their account and each play.
And it's a key focus of mine with Total Alpha.
You see, I don't want traders just to take my trade alerts and real-time portfolio as their own.
I want them to understand why and use them to learn to create their own ideas and strategies.
Luckily for you, there's still time to sign up for my latest training session and discover what Total Alpha is all about.