Seeing Jeff's Positions and Live Streaming Portfolio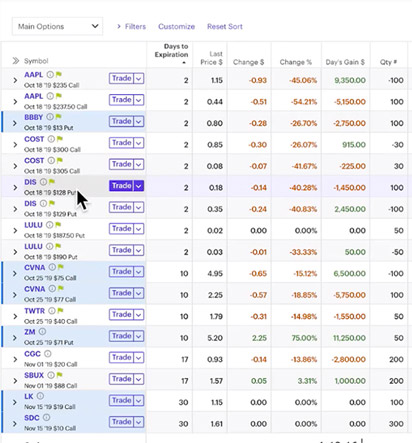 Jeff's Account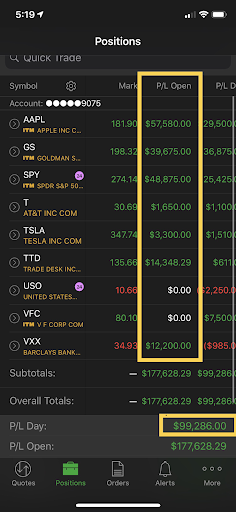 Jeff's Positions
Getting Jeff's Trade Alerts & Market Forecasts
Example Trade Alert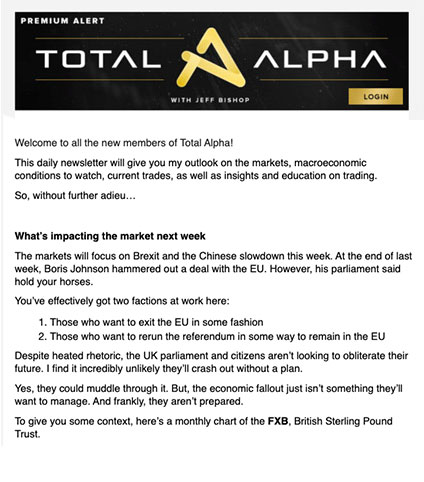 Example Market Forecast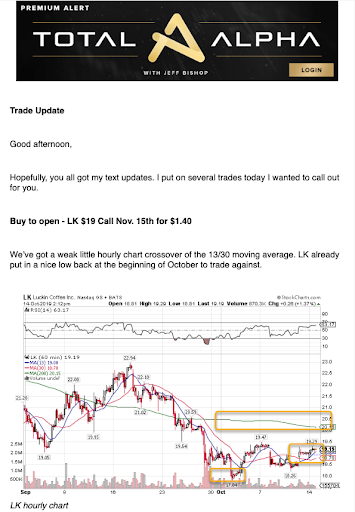 Example Market Forecast

"This more than paid for the Total Alpha service in one trade today."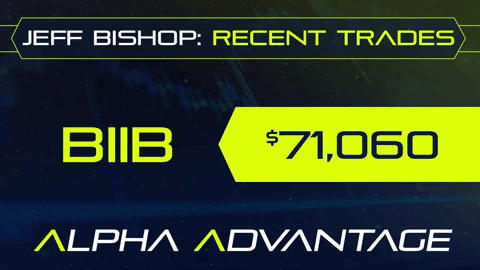 Jeff Bishop is a multimillionaire options trader. He is often referred to as the "Mensa" Trader because of his certified geniusness and membership in the high IQ society of the same name. Each trading day he applies that genius to figuring out simple ways for the average trader to profit from reliable – but seemingly complex – options trading strategies.
With Total Alpha Jeff uncovers profitable options trading strategies. He uses these strategies to target profitable trading opportunities, and masterfully applies these trading techniques and to target maximum profits!
Total Alpha:
Genius included!
You don't need to be a genius to profit from Total Alpha—leave the heavy lifting to Jeff! Just look at these regular traders who have recently profited from Jeff's no-BS trade alerts and research by joining Total Alpha:
The contract I am looking to buy is the TWTR Sept 27 $42 Call.
Today, I have made the following trades so far:

And some new trades for today which highlight my bullish thesis:
Calls
PAGS Nov. 15th $40 call for $1.45
UVXY Nov. 15th $24 call for $1.35
COST Nov. 15th $300 call for $2.55
PTON Nov. 15th $25 call for $0.90
DIS Nov. 1st $129 call for $2.80




Type 'chart patterns' into Google and you'll find hundreds of examples. Thing is, you don't need hundreds of chart patterns to find success. I trade just a few and do quite well. One of my...
How Can I Profit From Jeff's Trades?
As a Total Alpha member you will receive:
Jeff's Total Alpha trade alerts
●
Access to Jeff's live streaming portfolio
●
An account of each new position Jeff trades
●
Complete transparency – look right over Jeff's shoulder and see the moves he is making in real time!
Total Alpha options trading with Jeff allows you to harness your own trading to Jeff's proven options trading experience, gained in over 20 years of every conceivable real-life trading scenario!
Discover simple ways to profit from options trades as you:
Learn the options trading techniques that Jeff personally uses
●
Discover exactly which trading technique Jeff recommends for every market situation, even including when not to trade!
●
See how Jeff locks in profits; learn when to exit trades
●
Learn how to spot the same reliable chart patterns Jeff uses personally to pinpoint trades about to pop!
●
Grasp the different market conditions to use each of Jeff's trading techniques in
●
Attend live training sessions with Jeff including member Q&A, recorded for members
What's Jeff trading right now?
At any moment Jeff has upwards of 10 Total Alpha options trades in play, which he alerts to every Total Alpha member. Every Total Alpha trade is selected personally by Jeff, each one of which you can be assured receives his personal attention not only to pinpoint profitable trades in the first place, but also at the prices that he wants to get in and out of the trade at.
Total Alpha is a complete service designed to pinpoint profitable trades, get in at the right price, and exit with a profit. And at any one moment there are a multitude of trading opportunities for you to take, or simply sit back and watch to see how different trades unfold.
The Smart Trader's Shortcut to Options Profits Success
Jeff is not only an experienced and highly successful trader, he is an experienced trading guide. Thousands of traders from all backgrounds and of all experience levels benefit from Jeff at their side as their trading guide and mentor.
There is no better way to learn than watching a master at his craft each day. Gain access to the recognized #1 options trading master with Jeff Bishop's Total Alpha trading service.


Get Total Alpha;
genius included!