Normally, when kids start to go back to school, it's time for parents to celebrate.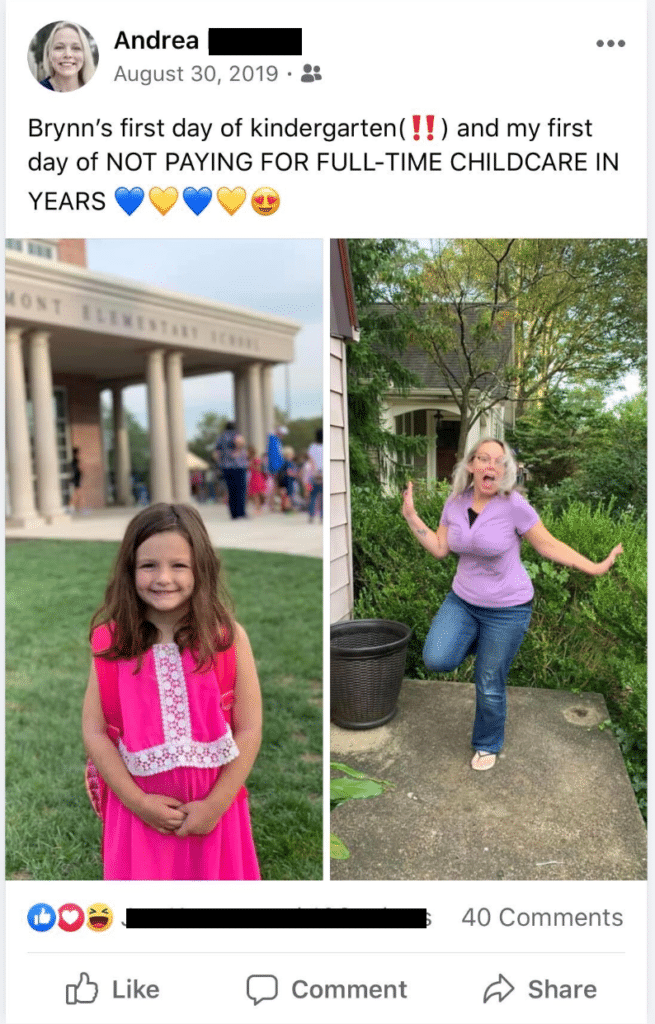 A RagingBull team member shared her excitement at what appeared like freedom at the time.
Share yours on Twitter with @RagingBull with the #tradingschool
This year…not so much.
Your jump on the week focuses on the data and news that matters.
Right now, that means coming to terms with reality….starting with the classroom.
Back to school special


As much as we want and need our kids back in the classrooms, both for economic reasons and saving our sanity, it may not be possible.
In-person learning will wax and wane throughout the entire school year as districts grapple with caseloads among students, teachers, and the community.
Even for many districts that want to reopen, they don't have the resources to meet minimal guidelines.
We can't just magically widen the halls of our schools or put less kids on the bus.
Thankfully, some communities are stepping in to fill the void as local YMCAs, churches, synagogues, mosques, and community centers offer space to schools.
It's not a permanent solution. But it is a start.
A survey of 1,000 adults done by Care.com shows the impact of kids being home due to the Pandemic.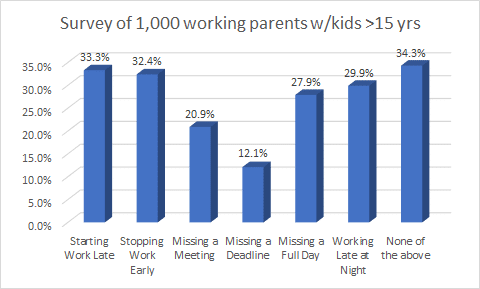 Of these respondents, a full 15% are considering leaving the workforce altogether.
Some other shocking stats from the survey:
66% say their productivity at work has suffered trying to manage work and child-care duties

55% say they feel they've let their colleagues down

65% say they start late or leave work early

64% say they've had at least one major failure since the pandemic began in March

45% say the balancing act may have caused their career advancements to suffer
Here's the worst part.
47% of working families lost the child care they used to have before the pandemic according to the University of Oregon's RAPID-EC Research Group's June report.
According to the Brookings Institute, in 2018,  41 million workers between the ages of 18-64 were caring for a child under 18, with 34 million caring for a child under 14.
I could keep adding more stats, but I think you get the picture.
These problems disproportionately affect minorities, women, and especially single parents – the very same people most likely to have lost their jobs during the pandemic.
Why isn't this priced into the markets

For now, we've papered over these problems with direct payments to citizens, moratorium evictions, and a host of other kick-the-can down the road measures.
Almost 2-in-5 tenants across the country are in danger of eviction.
40 million Americans could be at risk of losing their homes, four times greater than in 2008.
The real problems are set to begin in 2021.
Glenn Kleman of Redfin noted that 8% of mortgages are in forbearance, allowing them to defer payments for a year. 
Without an effective recovery, all those people risk losing their homes.
Some investors already sniffed this out, discounting small and medium cap companies far more than the mega-cap peers.
While the jobs data last week beat expectations, our economy still faces double-digit unemployment.
Even housing remains relatively robust as home prices are expected to rise as much as 10% through next year.
But that may all change due to hyperpartisanship in Washington.
Going nowhere fast

Congress failed to reach an agreement last week, adding further pressure to a fragile recovery.
In an effort to break the stalemate, and boost his political standing, President Trump hopes to take executive action that lessens some of that blow.
That means every single action from now until the election gets amplified in the markets.
We shouldn't expect much at the national level between now and the end of the year.
Our best hope is that some members who lose their positions use the lame-duck session as a chance to finally do something beyond their own political interests.
What I'm focused on

Several markets extended themselves far beyond exuberance. Precious metals benefited from the falling dollar, as did equities.
Chances are, we'll see a snapback in the coming weeks.
Just look at Tesla as an example.
Shares ran higher and higher…until they didn't.
That doesn't mean they crash out, but from peak to trough, Tesla dropped over 23%.
I'm always concerned around Fed speakers.
But I think the biggest movers this week come from executive orders and actions issued by the President. 
While they'll be limited in scope, they should boost the relevant stocks.
Look at the bounce airlines got off a simple statement that he supported additional funds for the industry.
But my best pick for this week…

Well, that's something you'll have to join Bullseye Trades to find out. 
Laying out my best trade idea, I explain exactly how and why I like the trade and would play it.
And these last few weeks…well let's just say they put a smile on my face.
Click here to learn more about my Bullseye Pick of the Week.
Expected earnings dates listed in (…)
Stocks I want to bet against this week…
SC, DFS, PENN, IWM, SNAP, ROKU, SPOT, WK, EBAY
Stocks I want to buy this week…
MJ (none), DKNG (Aug 21st), PYPL (July 29), OKTA (Aug 26), ZM (Sept 3), TWLO (Aug 4), CVNA (Aug 5), ECL (July 28), CARR (July 30), GDX (none), RNG (Aug 3), NEM (July 30), CLX (Aug 3), VAPO (Aug 3), PTON (Aug 5), SHLL, RH (Sep 8), AVLR (Aug 5), SHOP (July 29), JNJ (Oct 20), MSFT (July 22), TTD (Aug 13), GOOGL (July 30), FSLY (Aug 5), WMT (Aug 18), WORK (Sept 2), TWTR (July 23), AVLR (Aug 5), SQ (Aug 5), JD (Aug 11), NET (Aug 6), ADBE (Sept 25)
This Week's Calendar
Monday, August 10th
Major earnings:  Avaya Hldg Corp (AVYA), Biohaven Pharma Hldg Co Ltd (BHVN), Black Knight Inc (BKI), Duke Energy Corporation (DUK), Amicus Therapeutics Inc (FOLD), GCI Liberty Inc Class A (GLIBA), GoGo Inc (GOGO), Intercept Pharmaceuticals Inc (ICPT), Intra-Cellular Therapies Inc (ITCI), Liberty Media Corp A SiriusXM (LSXMA), Liberty TripAdvisor Hldgs A (LTRPA), Marriott Int'l Cl A (MAR), ON Semiconductor Corp (ON), PPL Corp (PPL), Paratek Pharma Inc (PRTK), Royal Caribbean Cruises (RCL), Radius Health Inc (RDUS), Sage Therapeutics Inc (SAGE), SeaWorld Entertainment Inc (SEAS), Synchronoss Technologies Inc (SNCR), Spectrum Pharmaceuticals (SPPI), TEGNA Inc (TGNA), AcelRx Pharmaceuticals Inc (ACRX), Adaptive Biotech Corp (ADPT), ANGI Homeservices Inc CL A (ANGI), Brookdale Senior Living Inc (BKD), CymaBay Therapeutics Inc (CBAY), ChemoCentryx Inc (CCXI), Cedar Realty Trust Inc (CDR), Chiasma Inc (CHMA), Catalyst Pharma Inc (CPRX), Cornerstone OnDemand Inc (CSOD), Evolus Inc (EOLS), Gevo Inc (GEVO), Grocery Outlet Holding Corp (GO), Halozyme Therapy Inc (HALO), Intl Flavors/Fragr (IFF), Inovio Pharmaceuticals Inc (INO), J2 Global Communications, Inc. (JCOM), Occidental Petro Corp (OXY), Qurate Retail Inc (QRTEA), Sunrun Inc (RUN), Simon Ppty Grp (SPG), Extended Stay America Inc (STAY), Western Midstream Partners LP (WES).

Tuesday, August 11th
6:00 AM EST – NFIB Small Business Optimism July

7:45 AM EST – ICSC Weekly Retail Sales

8:30 AM EST – Producer Price Index July

12:00 PM EST – Fed's Daly Speaks

4:30 PM EST – API Weekly Inventory Data

Major earnings: Broadridge Finl Solutions Inc (BR), Lumentum Hldgs Inc (LITE), Macerich Co (MAC), Resmed Inc (RMD), Sysco Corp (SYY), Aethlon Medical Inc (AEMD), Health Catalyst Inc (HCAT), Ideanomics Inc (IDEX), K12 Inc (LRN), Red Robin Gourmet Burgers (RRGB), T2 Biosystems Inc (TTOO), Viavi Solutions Inc (VIAV).

Wednesday, August 12th
7:00 AM EST – MBA Mortgage Applications Data

8:30 AM EST – Consumer Price Index July

10:00 AM EST – Fed's Rosengren Speaks

10:30 AM EST – Weekly DOE Inventory Data

11:00 AM EST – Fed's Kaplan Speaks

3:00 PM EST – Fed's Daly Speaks

Major earnings: Altimmune Inc (ALT), Brinker Intl Inc (EAT), Performance Food Grp Co (PFGC), Aspen Tech (AZPN), Brikell Biotech Inc (BBI), Biocept Inc (BIOC), Cisco Systems (CSCO), Fossil Grp Inc (FOSL), Lyft Inc (LYFT), 1Life Healthcare Inc (ONEM), OpGen Inc (OPGN), Ping Identity Holding Corp (PING), Revolve Group Inc (RVLV), SmileDirectClub Inc (SDC).
Thursday, August 13th
8:30 AM EST – Weekly Jobless & Continuing Claims

8:30 AM EST – Import Prices July

10:30 AM EST – EIA Natural Gas Inventory Data

Major earnings: Blink Charging Co (BLNK), Precision Biosciences Inc (DTIL), II-VI Inc (IIVI), Tapestry Inc (TPR), Wesco Intl (WCC), Applied Materials (AMAT), Accuray Inc (ARAY), Aspira Woman's Health Inc (AWH), Baidu Inc (BIDU), Viveve Medical Inc (VIVE).
Friday, August 14th
8:30 AM EST – Q2 Nonfarm Productivity & Unit Labor Costs

8:30 AM EST – Retail Sales July

9:15 AM EST – Capacity Utilization & Industrial Production July

10:00 AM EST – Business Inventories June

10:00 AM EST – University of Michigan Sentiment August

1:00 PM EST – Baker Hughes Rig Count

Major earnings: Alibaba Group Holding Ltd (BABA), Draftkings Inc (DKNG), RumbleON Inc (RMBL).