On Tuesday at 2:00 p.m. EST, the Federal Reserve will deliver its interest rate decision.
And by decision I mean if they say anything other than how they plan to keep interest rates at zero until the cows come home…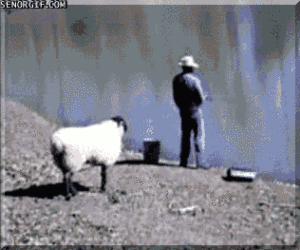 People will not be happy!
But we shouldn't let a good inflection point in the market go to waste!
Our Jump on the Week focuses on crucial events that may well set the tone for the rest of the quarter.
We've already got some great setups to work with now that the Nasdaq pulled back.
Some of them are hot trades that popped up on my High Octane Options scanner.
Plus Apple and Amazon report earnings on Thursday.
Don't worry Jerome, Nothing you say is right.
If they could get away with it, I suggest the Fed put out a statement that just says 'Same as last month.'
Every time they comment on the economy lately, the market receives it poorly.
Say the economy is recovering and participants think the Fed will pull back on the joyride.
Talk about the protracted recovery and investors fear they'll never see a return on their capital.
There are few things that I never want to do. Being the Federal Reserve Chairman is one of them.
What we can do is use the announcement to our advantage. 
Even before the pandemic, rate announcement days often acted as turning points in the market. 
Friday already marked a potential pullback in some of the big names that held up the indexes.
Two of those names report earnings on Thursday (Apple & Amazon).
Apple's price to earnings ratio (P/E) is at ~30x with Amazon at ~150x. Compare that to their trends the last couple of years around 20x and 100x.
Do you think this current environment warrants 50% more growth?
But, it doesn't matter what you and I think. It matters how the market reacts.
Right now, they're setting up for a similar situation to Tesla – the good ol' crap out.
I expect they'll rise into earnings, trying to draw in the last retail sucker before they announce and the stocks belly flop.
In fact, that's what I expect of the whole market next week. 
History shows that equities love to run higher into Fed announcements. I don't expect this time to be any different.
However, with insiders unloading stock and an incredible rate, and the likelihood of Powell saying something remotely bullish, I think we're setting up for another drop in the near future.
But, the trading week contains more than just the surface level reaction. There's a few more events to keep an eye on.
Turkey Lurkey Lira
Most of you probably didn't know or couldn't care less. But, we're seeing a currency crisis take hold of Turkey.
Dependent on non-existent exports to the European Union, the country has taken drastic, and sometimes national control measures to shore up its currency.
Really, the problem is their lack of foreign reserve holdings. The Turkish central bank is caught in a tight spot, trying to balance the need to jumpstart the economy, while not devaluing the currency much further.
Turkey's economic problems aren't anything new. But they come at a time of heightened geopolitical tensions, creating a powderkeg that could ignite.
Ready, set, wait, wait, wait!
As the U.S. tries to balance reopening the economy and rising cases, uncertainty about the future led more companies than ever to withhold earnings guidance.
In Q1 185 companies in the S&P 500 withdrew or did not provide guidance, or 37%.
Among those that reported Q2 earnings, 53% didn't mention guidance. Of the 47% that did, 53% of those said they weren't providing guidance.
What's interesting is the healthcare sector had more companies issuing guidance for the year than consumer staples and industrials.
It will be interesting to see how this plays out in the coming week with so many companies reporting.
Typically, I couldn't care less about what they have to say. But, on the whole, I am curious which ones have visibility into the future or at least enough confidence to forecast.
Here's how I plan to start my week
We already drew out the roadmap for the week. Now it's time to come up with the trade ideas and setups.
As I mentioned the other day, I've got my eye on a lot of the industrials that benefit from the lower dollar – companies like Caterpillar.
You can read the stocks I laid out in my previous newsletter.
My best trade idea will come out Monday morning to Bullseye Trade members.
In it, I'll give them my entire plan on what stock I'm looking at, where my entry and exit points are, and more importantly, why I'm thinking about this company in particular.
Last week's trade in Adobe (ADBE) scored a big win for me.
I'm hoping to outdo myself on this next one.
You can still sign up before the bell rings.
Click here to learn more about my Bullseye Trade of the Week.
Expected earnings dates listed in (…)
Stocks I want to bet against this week…
SC, DFS, PENN, IWM, SNAP, ROKU, SPOT, WK, EBAY
Stocks I want to buy this week…
MJ (none), DKNG (Aug 21st), PYPL (July 29), OKTA (Aug 26), ZM (Sept 3), TWLO (Aug 4), CVNA (Aug 5), ECL (July 28), CARR (July 30), GDX (none), RNG (Aug 3), NEM (July 30), CLX (Aug 3), VAPO (Aug 3), PTON (Aug 5), SHLL, RH (Sep 8), AVLR (Aug 5), SHOP (July 29), JNJ (Oct 20), MSFT (July 22), TTD (Aug 13), GOOGL (July 30), CRSP (Aug 3), FMCI (Aug 5), BA (July 29), FSLY (Aug 5), WMT (Aug 18), WORK (Sept 2), TWTR (July 23), AVLR (Aug 5), SQ (Aug 5), JD (Aug 11), NET (Aug 6), ADBE (Sept 25)
This Week's Calendar
Expected IPOs for the week: Jamf Holding (JAMF) 16M share IPO pricing between $17-$19 per share.
Monday, July 27th
8:30 AM EST – Durable Goods June

10:30 AM EST – Dallas Fed Manufacturing Activity July

Major earnings: Ameris Bancorp (ABCB), Affiliated Managers Grp Inc (AMG), Alliance Resource Partners LP (ARLP), Avery Dennison Corp (AVY), Equitable Resources (EQT), Hasbro Inc (HAS), RPM Intl (RPM), American Cap Agency Corp (AGNC), Amkor Tech (AMKR), Alexandria R.E. Equities (ARE), Cathay General Bancorp (CATY), Cincinnati Finl (CINF), Encompass Health Corp (EHC), F5 Networks (FFIV), Hexcel Corp (HXL), National Oilwell Varco Inc (NOV), Principal Finl Grp (PFG), QTS Realty Trust Inc (QTS), TCF Financial Corp (TCF), Universal Health Svcs (UHS).
Tuesday, July 28th
7:45 AM EST – ICSC Weekly Retail Sales

9:00 AM EST – S&P CoreLogic's Case-Shiller May

10:00 AM EST – Consumer Confidence July

10:00 AM EST – Richmond Fed Manufacturing July

4:30 PM EST – API Weekly Inventory Data

Major earnings:  Arch Coal Inc (ARCH), Franklin Res Inc (BEN), Cummins Inc (CMI), Centene Corp (CNC), CommVault Systems Inc (CVLT), D.R. Horton (DHI), DTE Energy (DTE), Ecolab Inc (ECL), Corning Inc (GLW), Harley-Davidson (HOG), Huntsman Corporation (HUN), Invesco Ltd (IVZ), Laboratory Corp Amer Hldgs (LH), Lamb Weston Hldgs Inc (LW), MDC Hldg Inc (MDC), Martin Marietta Materials (MLM), 3M Co (MMM), Altria Grp (MO), MSCI Inc (MSCI), Pfizer Inc (PFE), Polaris Inc (PII), Rockwell Automation (ROK), Roper Tech Inc (ROP), Raytheon Technologies Corp (RTX), Sherwin-Williams (SHW), S&P Glbl Inc (SPGI), Sensata Technologies Hldg N.V. (ST), TransUnion (TRU), Wabtec Corp (WAB), Waters Corp (WAT), Waddell & Reed Financial Inc (WDR), Xerox Corp (XRX), AFLAC Inc (AFL), Akamai Technologies (AKAM), Advanced Micro Devices Inc (AMD), Amgen Inc (AMGN), Ashland Glbl Hldgs Inc (ASH), Big 5 Sporting Goods Corp (BGFV), Boston Properties (BXP), Boyd Gaming (BYD), Avis Budget Grp (CAR), Celanese Corporation (CE), C.H. Robinson Worldwide Inc (CHRW), Castlight Health Inc (CSLT), Community Health Sys Inc (CYH), Denny's Corporation (DENN), DexCom Inc (DXCM), eBay Inc (EBAY), Edison Intl (EIX), Equity Residential (EQR), FireEye Inc (FEYE), Fortive Corp (FTV), Hawaiian Hldg Inc (HA), Helmerich & Payne (HP), Juniper Networks (JNPR), Mondelez Int'l Inc Cl A (MDLZ), Maxim Integrated Prod (MXIM), Nabors Industries Inc (NBR), Oneok Inc (OKE), PerkinElmer Inc (PKI), Packaging Corp America (PKG), Plantronics Inc (PLT), Starbucks Corp (SBUX), Seagate Tech (STX), Stryker Corp (SYK), UDR Inc (UDR), Unum Grp (UNM), Visa Inc (V), Washington REIT (WRE).
Wednesday, July 29th
7:00 AM EST – MBA Mortgage Applications Data

10:00 AM EST – Pending Home Sales June

10:30 AM EST – Weekly DOE Inventory Data

2:00 PM EST – Fed Interest Rate Decision***

Major earnings: Automatic Data Proc (ADP), Anthem Inc (ANTM), Blue Apron Hldgs Inc (APRN), Axalta Coating Systems Ltd (AXTA), Boeing Co (BA), Bunge Ltd (BG), Boston Scientific Corporation (BSX), The Chef's Warehouse Inc (CHEF), CME Grp Inc (CME), Dine Brands Global Inc (DIN), Dynatrace Holdings LLC (DT), Enterprise Products Partners (EPD), Eaton Corp (ETN), Entergy Corp (ETR), General Dynamics Corp (GD), General Electric Co (GE), General Motors Co (GM), Hess Corporation (HES), Interpub Grp Cos (IPG), Norfolk Southern (NSC), New York Community Bancorp (NYCB), Ryder System (R), Rollins Inc (ROL), Santander Consumer USA Hldgs (SC), Madden (Steven) Ltd (SHOO), Six Flags Entertainment Corp (SIX), Scotts Miracle-Gro Co (SMG), T.Rowe Price Grp (TROW), Tupperware Brands Corp (TUP), United Therapeutics (UTHR), Wingstop Inc (WING), Wabash National Corp (wnc), Antero Midstream Corp (AM), Archer-Daniels-Midland (adm), Antero Resources Corp (AR), Avalonbay Communities (AVB), Cheesecake Factory (CAKE), Crown Castle Intl Corp (REIT) (CCI), Coeur Mining Inc (CDE), Cerner Corp (CERN), Cognex Corp (CGNX), CyrusOne Inc (CONE), Cognizant Tech Solutions'A' (CTSH), Concho Resources Inc (CXO), Duke Realty (DRE), Equinix Inc REIT (EQIX), Facebook Inc (FB), Fortune Brands Home & Security (FBHS), Genworth Finl Inc (GNW), Hologic Inc (HOLX), At Home Grp Inc (HOME), Knowles Corporation (KN), Lam Research (LRCX), Annaly Cap Mgt Inc (NLY), ServiceNow Inc (NOW), O'Reilly Automotive, Inc. (ORLY), Pluralsight Inc (PS), PayPal Hldgs Inc (PYPL), Qualcomm Inc (QCOM), Qorvo Inc (QRVO), TransOcean Ltd (RIG), Sanmina Corporation (SANM), Sprouts Farmers Mkts Inc (SFM), Skyline Corp (SKY), Teladoc Health Inc (TDOC), United Rentals Inc (URI), Marriott Vacations WorldWide (VAC), Werner Enterprises (WERN).
Thursday, July 30th
8:30 AM EST – Weekly Jobless & Continuing Claims

8:30 AM EST – Q2 GDP

10:30 AM EST – EIA Natural Gas Inventory Data

Major earnings: Agco Corp (AGCO), Alexion Pharmaceuticals (ALXN), American Tower Corp (AMT), A O Smith Corp (AOS), Baxter Intl Inc (BAX), Brunswick Corp (BC), BGC Partners Inc (BGCP), Cars.com Inc (CARS), Cigna Corp (CI), Cleveland-Cliffs Inc (CLF), Comcast Cl A (CMCSA), Consol Energy Inc (CNX), ConocoPhillips (COP), Crocs Inc (CROX), Carpenter Tech (CRS), Dana Inc (DAN), Diebold Nixdorf Inc (DBD), Dunkin' Brands Grp Inc (DNKN), Elanco Animal Health Inc (ELAN), FTI Consulting (FCN), Genuine Parts (GPC), WR Grace & Co (GRA), Hanesbrands Inc (HBI), Intercontinental Exchange Grp (ICE), Intl Paper (IP), Kellogg Co (K), Kirby Corp (KEX), The Kraft Heinz Company (KHC), Eli Lilly and Co (LLY), Mastercard Inc (MA), Masco Corp (MAS), Moody's Corp (MCO), MEDNAX Inc (MD), Marsh & McLennan Companies Inc (MMC), Magellan Midstream Partners LP (MMP), Newmont Corp (NEM), Northrop Grumman (NOC), Old Dominion Freight Line (ODFL), Overstock.com Inc (OSTK), PG&E Corp (PCG), Procter & Gamble Co (PG), Pilgram's Pride Corp (PPC), Sonic Automotive'A' (SAH), Sirius XM Hldgs Inc (SIRI), Stanley Black & Decker Inc (SWK), Molson Coors Beverage Co (TAP), Terex Corp (TEX), Tempur Sealy Intl Inc (TPX), Tradeweb Mkts Inc (TW), Textron, Inc (TXT), United Parcel Service Inc (UPS), Valero Energy (VLO), WEX Inc (WEX), Waste Mgt Inc (WM), Wyndham Destinations Inc (WYND), Xylem, Inc. (XYL), Apple Inc (AAPL), Advanced Disposal Svcs Inc (ADSW), Aimmune Therapeutics Inc (AIMT), Amazon.com Inc (AMZN), Altice USA Inc Cl A (ATUS), Beazer Homes USA (BZH), The Chemours Company (CC), Cabot Oil & Gas Corp (COG), Cousins Properties (CUZ), Covanta Hldg Corporation (CVA), Columbia Ppty Trust Inc (CXP), DaVita Inc (DVA), Electronic Arts, Inc. (EA), Exact Sciences (EXAS), Expedia Grp Inc (EXPE), Ford Motor (F), Flex Ltd (FLEX), Flowserve Corp (FLS), Floor & Decor Hldgs Inc (FND), Gilead Sciences (GILD), Alphabet Inc Cl A (GOOGL), Hartford Finl Svcs Grp (HIG), Host Hotels & Resorts Inc (HST), MGM Resorts Intl (MGM), Mohawk Indus (MHK), MasTec Inc (MTZ), Proofpoint Inc (PFPT), Quidel Corp (QDEL), Redfin Corp (RDFN), RealPage Inc (RP), Shake Shack Inc (SHAK), SkyWest Inc (SKYW), Southwestern Energy (SWN), Stryker Corp (SYK), Tandem Diabetes Care Inc (TNDM), 2U Inc (TWOU), ViewRay Inc (VRAY), Vertex Pharmaceuticals (VRTX), World Wrestling Entr'A' (WWE), U.S. Steel Corporation (X), Xilinx Inc (XLNX), XPO Logistics, Inc. (XPO), Zendesk Inc (ZEN).
Friday, July 31st
8:30 AM EST – Personal Income & Spending June

8:30 AM EST – Employment Cost Index Q2

9:45 AM EST – Chicago PMI July

10:00 AM EST – University of Michigan Confidence July

1:00 PM EST – Baker Hughes Rig Count

Major earnings: AbbVie Inc (ABBV), Aon Plc / Ireland (AON), American Axle & Manufacturing (AXL), Booz Allen Hamilton Hldg Cp (BAH), Berry Plastics Grp Inc (BERY), Caterpillar Inc (CAT), CBOE Glbl Mkts Inc (CBOE), Church & Dwight (CHD), Charter Communications Inc (CHTR), Colgate-Palmolive Co (CL), Chevron Corporation (CVX), Dominion Energy Inc (D), Eversource Energy (ES), Goodyear Tire & Rub (GT), Idexx Laboratories (IDXX), Immunogen Inc (IMGN), ITT Inc (ITT), Illinois Tool Works (ITW), Johnson Controls Intl Plc (JCI), Lazard Ltd (LAZ), L3Harris Technologies Inc (LHX), LyondellBasell Ind N.V. (LYB), MoneyGram Intl (MGI), Merck & Co (MRK), Newell Brands Inc (NWL), PBF Energy Inc Cl A (PBF), Pinterest Inc (PINS), PNM Resources Inc (PNM), Portland General Electric Co (POR), Phillips 66 (PSX), Phillips 66 Partners LP (PSXP), Snap-On Inc (SNA), Spectrum Brands Hldg Inc (SPB), Under Armour Inc Cl A (UAA), VF Corp (VFC), W P Carey Inc (WPC), Weyerhaeuser Co (WY), Exxon Mobil (XOM).